Information
Bunkitsu and CAFE & BRASSERIE O10: New "Artbook Library" Facility
3/27/2019 (Wed)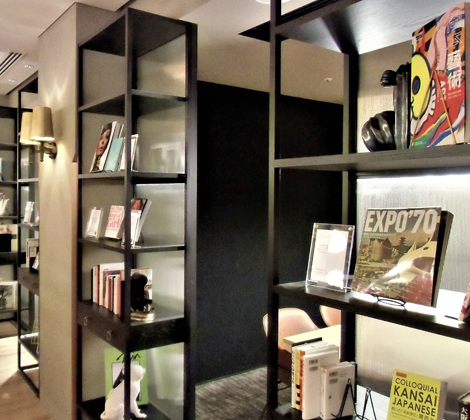 CAFE & BRASSERIE O10, on the second floor of Art Hotel Osaka Bay Tower, has introduced a new "Artbook Library" facility.

The library is modeled on the concept of "books as art" and includes books selected by the Book Director of Bunkitsu, the "bookstore with an entry fee" that is arguably more art gallery than bookstore and opened in Roppongi in last December to rave reviews. The library allows visitors to freely view more than 500 books, including not only artbooks but also essays, poetry anthologies, etc.

Bunkitsu is meant to provide a kind of experience where the book you encounter is not necessarily what you came in to look for, looking at the comments of the collection's compiler and actually holding the book in your hands. Now, Bunkitsu is teaming up with Art Hotel, which accommodates guests with a sense of artistry, on this amazing collaboration: Artbook Library.

The library also has tables equipped with power outlets for you to charge your phone or other mobile device. We are very excited about this, and hope you enjoy this brand new way to experience Art Hotel!


COMPILER PROFILES
Izumi Hayashi
Deputy Manager and Book Director of Bunkitsu Roppongi
She joined the publisher Nippon Shuppan Hanbai Inc. in 2014. She managed three Kinokuniya bookstores in the greater Tokyo area.
In 2017, she joined the company's Renovation Group (now the Renovation Promotion Department).
She took part in the establishment of Bunkitsu Roppongi in 2018 as Book Director.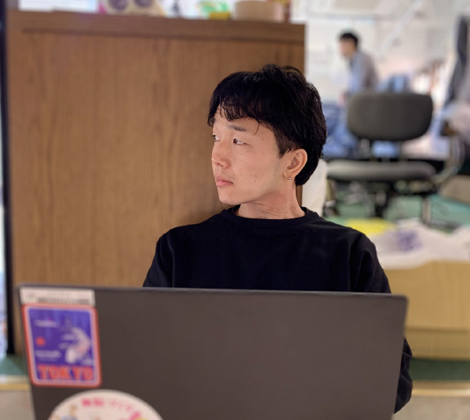 Kazuki Aruchi
Book Director of Bunkitsu Roppongi
At Ayumi Books Koishikawa, he organized "#KokaiShokanFair," which involved posting writers' correspondences near the front of the store, and "#OtonoHonwoYomo," an SNS community involvement project. After working as a Branding Manager for the use of the front of the bookstore, he took on his current position in 2018.
As Book Director, he oversees selection of books and also has a hand in conceptual creation. He took part in the establishment of Bunkitsu Roppongi in 2018 as Book Director.




CAFE & BRASSERIE O10

The lounge with a stylish interior design, modeled on the mid-century modern style. A half-buffet breakfast is provided for hotel guests. The café also offers dining services throughout the day, providing lunch, café, and dinner service. The food menu consists primarily of French cuisine, and can be enjoyed in a laid-back, casual fashion.

We recommend you try the dishes made from eggs shipped straight from Oita in southern Japan, and the traditional French delicacy raclette. You can also purchase hotel-made cakes for take-out. From café sweets to fine French cuisine, we will prepare the perfect food and drink for any mood.

* Use of Artbook Library is intended for customers of the café. The books may only be viewed inside the café. We ask for your cooperation with this rule.
Click here for detailed information on
CAFE & BRASSERIE O10