<br/> We are offering a special discount of 20% off the entry fee into Solaniwa Onsen exclusively for users of the Art Hotel Osaka Bay Tower facilities (accommodation, restaurants, banquet halls or meeting rooms). You can even use the "Morning Bath" (only 6:00–9:00 am) at a 50% discount. Infusing the "Japaneseness" of the good old days with the chic of the modern Japanese style, Solaniwa Onsen provides you with a special atmosphere you will not find anywhere else. There's no end of comfortable amenities, from natural hot springs and foot baths to heated stone saunas, relaxation spas, restaurants, gift shops, a rooftop garden and much more! Why not take this opportunity to try them out?">
Information
February 26, 2019
Grand Opening of Solaniwa Onsen!
10/1/2019 (Tue)
Information on Osaka Bay Tower Group Discount
"A town from 16th-century Japan has been transported to modern Osaka!" That is the concept behind this, the largest hot spring-style theme park in Kansai which will be opening in Osaka Bay Tower.

We are offering a special discount of 20% off the entry fee into Solaniwa Onsen exclusively for users of the Art Hotel Osaka Bay Tower facilities (accommodation, restaurants, banquet halls or meeting rooms). You can even use the "Morning Bath" (only 6:00–9:00 am) at a 50% discount.

Infusing the "Japaneseness" of the good old days with the chic of the modern Japanese style, Solaniwa Onsen provides you with a special atmosphere you will not find anywhere else. There's no end of comfortable amenities, from natural hot springs and foot baths to heated stone saunas, relaxation spas, restaurants, gift shops, a rooftop garden and much more! Why not take this opportunity to try them out?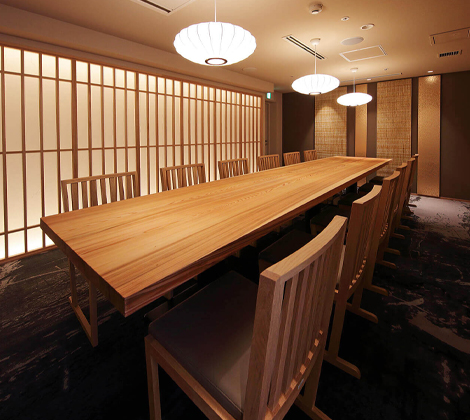 Click here for detailed information on Solaniwa Onsen