– Experience happiness and peace of mind while traveling with small children –
This is a cozy, 34 m² room fitted with three beds, one 140 cm wide, one 110 cm wide, and one baby bed. With a mini-kitchen to make baby food or milk, it's very convenient for mothers. Corners of household furniture have rounded shapes, so you can put your mind at ease in this room. Up to four people can stay in this room by using an extra bed.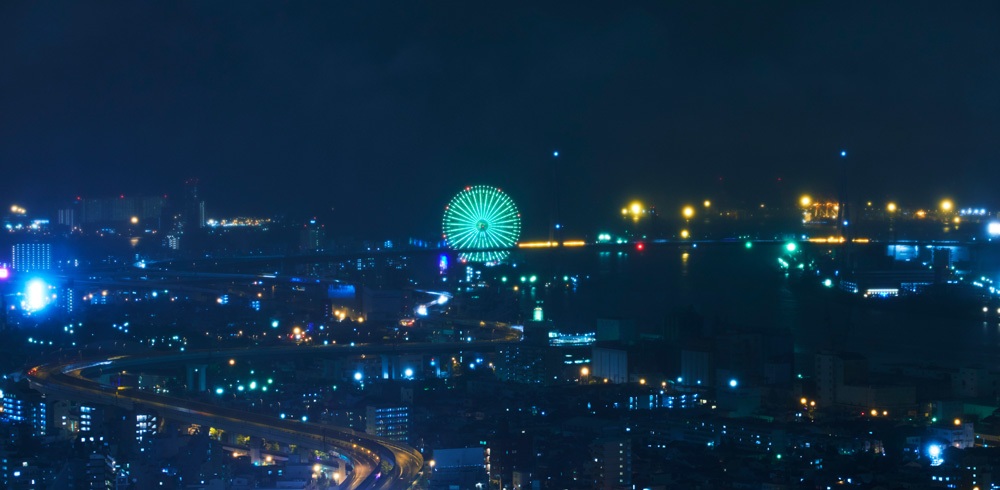 Enjoy the view of Osaka!
You can enjoy the scenery of Osaka from your bedroom window. A strong, lively view during the day. A bright, glistening view at night. Enjoy a refreshing break as you look out over the many different faces of Osaka's cityscape.